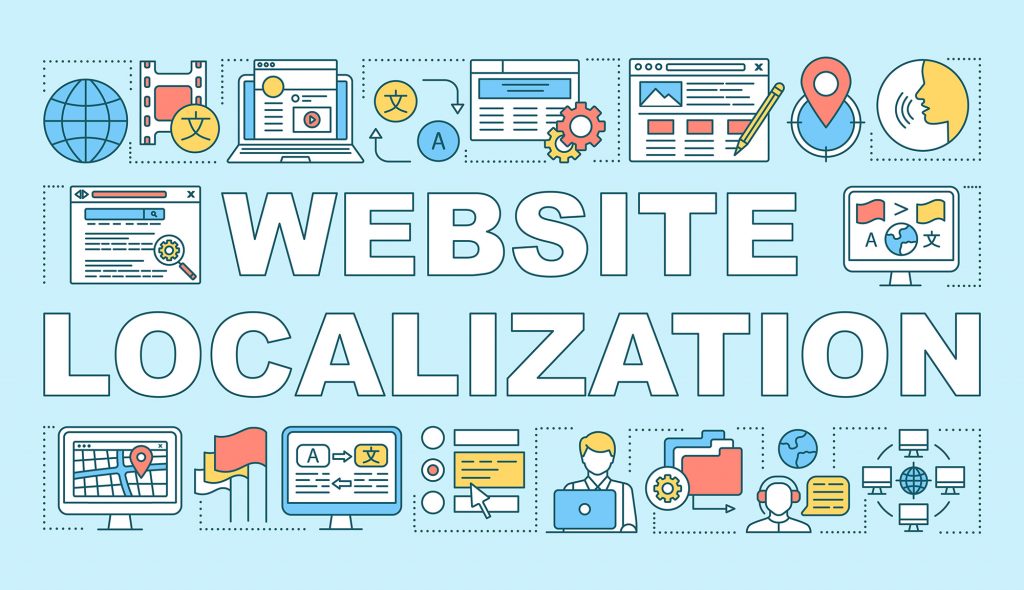 Are you seeking to expand your business into the Japanese market? This country, with its thriving economy and unique business culture, presents an array of opportunities for B2B ventures.
Though Japan is often considered technologically advanced and represented by many global brands, tapping into this market is not easy as it appears for foreigners and requires a thoughtful and strategic approach.
One crucial step of making a strong impact in Japan is to have a localized website that resonates with the Japanese audience. In this complete guide about website localization in Japanese, we will explore the various aspects of adapting your website to the Japanese language, culture, and business landscape.
By reading this guide, you will be equipped with the knowledge to excel in the Japanese market.
Let's dive in!
What is Website Localization?
You've got something truly awesome to offer in Japan – your fantastic product or service. Your research has already shown there's demand, and with the right marketing, it's bound to be a hit.
So, the big question is, how do you connect with your potential customers or Japanese business partners? If your website is your go-to marketing tool, how can you make it super inviting for the locals who might not speak your language? The answer is "localization".
What's the Difference Between Localization and Translation?
Website localization involves customizing your website's content, design, and functionality to cater specifically to the "local" audience. "Translation", a term which is more commonly used, can be considered as a part of "localization".
Because we are dealing with a website, the process of localization often goes beyond mere translation and takes into account cultural sensitivities, local preferences, and technical adaptations, in short, the user experience.
To understand the website localization, we'll explore different localization methods and providers, and their pros and cons. And, of course, we'll cover the step-by-step process and the costs to get you on the road to success.
But, before we go into more details, let's discuss the benefits of website localization in Japanese first.
Benefits of Localizing Your Website in Japanese:
Localizing your website offers numerous advantages. For a quick reference, according to EF English Proficiency Index, Japan's global rank is #80 out of 111 countries. It's marked as "low proficiency". Famous shopping site, Rakuten, conducted a survey in 2016, and only 8.7% of people responded that they feel confident in speaking English.
So you could imagine how having your website localized to some extent will enhance the user experience. Providing your information in the user's native language, Japanese, will foster a sense of trust and familiarity.
A localized website can also boost your brand's credibility and online visibility in the Japanese market, potentially leading to increased conversions and customer loyalty.
Who Provides, What Kind of Localization?
Once you have decided to localize your website, you might wonder "who" to ask for the service.
There are various approaches to website localization, including using machine translation, working with freelance translators, or partnering with a professional web design agency.
Each provider and their method has its pros and cons in terms of cost, accuracy, and turnaround time. Choosing the right provider is crucial for successful website localization.
Cost of Localizing Your Website in Japanese
The cost of website localization varies depending on the complexity of your website, the amount of content to be translated, and the level of customization required. As we mentioned above, It also depends on the provider that you choose.
While it may seem like a big investment, the returns from an effectively localized website can far outweigh the initial expenses.
It is also worth noting that it's important to consider the total cost of localization. This is because your website may need more than just a one-time translation. From fine tuning your keywords in SEO to regular maintenance and update, there might be hidden costs which will accumulate as time goes by.
Process of Website Localization:
The localization process involves several stages, including content analysis, translation, cultural adaptation, and technical implementation.
Processes will differ depending on how far you want your website to be localized. Whether you want just the texts translated on an existing website, or want a new Japanese website specifically tailored for Japanese users is a completely different story.
In any case, it's essential to work closely with your localization team to ensure a seamless transition from the original language to Japanese.
How to Choose a Good Web Design Company to Localize Your Website
When selecting a web design company for website localization, consider their range of services, experience, expertise in Japanese business culture, and technical capabilities.
Often overlooked is the communication. From initial contact to delivery of your website, there will be several meetings and mails about budgets, designs, contents, etc. There is nothing more frustrating than "miscommunication" wasting your time. If you are considering a web design company in Japan, make sure that they have someone who speaks English assigned to your project.
A reliable partner will guide you through the process and deliver a website that aligns with your business goals and resonates with your Japanese audience.
Technical Aspect of Website Localization in Japanese
Website localization comes with its unique set of technical challenges.
Ensuring a smooth user experience and functionality in the foreign language requires careful attention to various technical considerations. Needless to say, that you have a good understanding of both languages.
Without getting too technical, let's take a look at some major differences.
Technical Challenges in Localizing Website into Japanese
Japanese language and writing systems present technical challenges related to character encoding, font rendering, and text layout.
To give a quick example, English text uses only alphabets and numbers. Japanese text can be made of 4 different types of character sets including kanji, hiragana, katakana, and alphabets. It's sometimes written vertically as well. This makes layout in Japanese a bit of a challenge to non-native designers.
Ensuring that your website displays Japanese characters correctly is paramount to providing a positive user experience.
Japanese Text Expansion/Contraction in Website Localization:
Translating content from English to Japanese can result in text expansion, where the Japanese text may take up more space than its English counterpart. (There are also opposite cases of "contraction" which uses less space.)
This expansion and contraction can impact the overall layout of your website and requires careful adjustment.
Website Layout Adjustment for Japanese Localization
In addition to adjusting your website to accommodate the text expansion in Japanese, your website's layout needs to accommodate the nuances of the Japanese language. Having a correct translation is important, but sometimes doing so can create a flood of words.
Depending on your user's profile, you need to adjust your layout, which is vital for maintaining a visually appealing and user-friendly website.
Optimizing Localized Japanese Website for Mobile Devices
Mobile devices are widely used in Japan, and optimizing your localized website for mobile platforms is crucial for reaching a broader audience.
Even though business-related browsing might often be done on desktops, it's increasingly common for professionals to use mobile devices to research vendors, products, and services.
In some cases, your potential customer might first encounter your product or service on a mobile device, so ensuring a positive experience with mobile-friendly design and responsive layouts are key.
Create a Multilingual Website in New Domain, Sub-domain, or Sub-directory?
A domain is the web address or URL used to identify a website, acting as the online identity of a site and providing a navigational path to access its content.
When localizing your website, considering the domain structure is vital. It will impact both user experience and search engine optimization (SEO), so you will need to consider carefully.
Different domain strategies, such as using a new domain, sub-domain, or sub-directory, can convey varying degrees of localization to your audience. Below is the chart of each strategy with its pros and cons.
| | | | |
| --- | --- | --- | --- |
| | New Domain | Sub-domain | Sub-directory |
| URL Example | www.example.jp | jp.example.com | example.com/jp |
| User Experience | High Localization | Moderate Localization | Lower Localization |
| SEO | Potential SEO Separation | Mixed SEO Impact | Consolidated SEO |
| Brand Identity | Strong in Target Market | Moderate | Weak |
| Management & Cost | High (multiple domains) | Moderate (1 domain) | Low (1 domain) |
Overall, choosing the appropriate domain structure for a localized website requires a thoughtful balance of these factors to provide the best possible experience for both users and search engines.
The choice between these options would be based on the specific needs, budget, and technical capabilities of the website owner.
SEO for Localized Website in Japanese: What's Different?
Optimizing your localized website for search engines is crucial to improve its visibility and attract organic traffic from the Japanese market. Implementing an effective SEO strategy specific to Japan can yield significant benefits.
SEO in Japan comes with its own set of rules and practices. In this section, we'll guide you through the Japanese search engine landscape and keyword preferences, which is essential for crafting a successful SEO strategy.
Optimizing Japanese Localized Website for Local Search Engines
While Google is widely used in Japan, other local search engines like Yahoo! Japan, Bing, and Naver also play a significant role.
Notably, Yahoo! Japan, often competes with Google for market share in Japan. According to its survey in 2022, it has 84 billion monthly page views, which means that a significant portion of the Japanese online population uses its services. This includes not only search engine but also other services like news, shopping, and finance.
In terms of SEO, as of 2023, Yahoo! Japan is partnered with Google to use its search engine technology. So, SEO strategy in general can be aligned to those of Google's.
In sum, optimizing your website for these platforms can enhance your online presence in Japan.
Keyword Research for Japanese Website Localization
Conducting thorough keyword research in Japanese is critical for identifying the most relevant and high-traffic search terms in the Japanese market.
To find out how your keywords will be searched by your local clients, you will need a good understanding of Japanese terminology as well as some cultural understanding.
According to Nikkei's interview with Google's Senior Vice President Prabhakar Raghavan, Japanese people tend to "enter very succinct queries". So, just translating your keywords into Japanese and targeting may not be practical.
Impact of Localization on Website SEO in Japan
In summary, the website localization can influence your SEO performance in the Japanese market. A well-optimized and culturally adapted website is more likely to rank higher in search engine results and attract organic traffic.
This is where partnering with a local SEO agency may be the best solution. They can help you tailor your contents and target the right audience effectively.
Cultural and Language Nuances in Localization
Understanding cultural and language nuances is vital in creating a website that connects with the Japanese audience on a deeper level.
We'll delve into Japanese language nuances, cultural sensitivity, and how to strike the right tone. Plus, we'll show you how to translate content that resonates with your Japanese visitors and keeps them coming back for more.
Japanese Language Nuances in Website Localization
The Japanese language has various levels of politeness and formality, which impact how your content is perceived by different audiences. This is especially important for succeeding in doing business in Japan.
Adapting your tone and language accordingly is crucial for effective communication.
Cultural Sensitivity in Japanese Website Localization
Respecting cultural norms, customs, and traditions is essential to avoid unintentional cultural misunderstandings.
Tailoring your website's content and visuals to align with Japanese culture demonstrates your commitment to understanding and respecting the local market.
Understanding Formality Levels in Japanese Website Localization
Japanese communication relies on appropriate levels of politeness, depending on the context and the relationship between the parties involved.
In business, one is expected to communicate with a high degree of politeness, which is commonly referred to as "keigo" (敬語). This principle extends beyond verbal interactions and written correspondence; it also applies to localized websites.
When adapting content for a Japanese audience, it is imperative to incorporate keigo into the website's language and tone. This not only demonstrates respect for cultural norms but also enhances the user experience by aligning with the expectations of Japanese visitors.
Adapting your website's language to suit appropriate formality levels is essential for fostering positive interactions.
Translating Website Content into Culturally Appropriate Japanese
Accurate translation is not enough; your content must be culturally relevant and resonate with the Japanese audience.
Localizing idiomatic expressions, metaphors, and colloquialisms ensures that your message is well-received.
Cultural Preference, Website UI, and Your Audience
Understanding the cultural preferences and user behavior in Japan can influence your website's design, layout, and user interface.
A user-friendly and culturally appealing website enhances the overall user experience.
Ecommerce and Website Localization:
For businesses engaged in ecommerce, Japan is an attractive market providing ample opportunities to expand your business. According to Statista, Amazon's Net Sales in Japan for the year 2022, was 24.4 billion US dollars, which is fourth largest globally.
But, this success won't come without the localization which plays a critical role in attracting and retaining Japanese customers. Customizing your ecommerce website for the Japanese market can lead to increased sales and customer satisfaction.
Japanese Localization for Ecommerce Websites
Localizing your ecommerce website involves more than just translating product descriptions. It includes adapting the entire shopping experience to align with Japanese preferences and shopping habits.
If you have an ecommerce website, its content will include menu options, buttons, and even error messages. For instance, if your website has a "Buy Now" button, it should be translated to "今すぐ購入" (Ima sugu kounyuu), which means "Buy Now" in Japanese. Such linguistic precision ensures that Japanese customers would feel comfortable and confident while navigating your site.
Adopting Shopping Carts for Japanese Localized Website
Implementing an efficient and user-friendly shopping cart system is crucial for a seamless ecommerce experience in Japan.
Most obvious would be to display product prices in Japanese yen (¥) to eliminate any confusion and make the shopping experience more convenient for Japanese customers.
Furthermore, there are numerous payment options available in Japan, which you may not be familiar with if you are a foreigner.
Credit cards are mostly used for e-commerce, but depending on the needs of your customers, consider your payment options to include popular methods like "Konbini" (Convenience Store) payments, bank transfers, e-wallets, and Cash-on-Delivery (COD).
Japanese Consumer Preferences and Website Localization
Understanding what appeals to Japanese consumers in terms of product presentation, pricing, and promotions is essential for tailoring your ecommerce website to their preferences.
Additionally, customer service and support should reflect Japanese expectations. Timely responses to inquiries, polite and respectful interactions, and efficient resolution of issues are highly valued by Japanese consumers.
Implementing a dedicated Japanese-speaking customer support team or providing Japanese-language chat support can enhance the overall shopping experience.
B2B in Japan
Along with website localization in Japanese, to engage in B2B business in Japan requires a deep understanding of Japanese business culture and communication preferences.
Establishing effective communication channels and adapting to the local business practices can lead to successful B2B collaborations.
Let's explore how Japanese businesses like to connect and what to expect when dealing with SMEs.
How Do Japanese Businesses Like to Communicate?
Japanese businesses often value face-to-face interactions and personalized communication. Building strong business relationships through in-person meetings and follow-up communication is highly regarded in the Japanese business landscape.
In some cases, you may be surprised to find that some Japanese businesses may still rely on outdated communication methods like fax machines, which can be seen as less technologically advanced in a global context.
However, when engaging in business with such companies, it's essential to adapt and find ways to effectively communicate and collaborate.
This underscores the importance of flexibility and understanding of the specific cultural and technological practices of the business entities involved.
What to Expect for Japanese SMEs: Their English Level
While English proficiency is on the rise in Japan, particularly among larger corporations, it's important to note that many small and medium-sized enterprises (SMEs) still have very limited English language skills.
To bridge potential communication gaps, adopting a bilingual approach or providing language support can significantly enhance the quality of interactions.
Being proactive not only fosters effective communication but also demonstrates your commitment to collaboration and understanding in cross-cultural business relationships.
Let's make it happen together!
In conclusion, website localization is a critical factor for achieving success in the Japanese market.
With careful consideration of the various aspects of website localization, you can create a website that speaks to the heart of the Japanese audience and sets your business up for success in the vibrant and dynamic Japanese market.
Ready to take the next step in the Japanese market? Let's discuss your website localization strategy today for lasting success in this thriving market. Let's make it happen together!
Ready to start a project with us?
Contact us today to discuss how we can help you succeed.